---

The Good, The Bad, And The Ugly: Donald Trump Confronts The World: Doug Bandow from Antiwar Dot Com

---

The Good, The Bad, And The Ugly: Donald Trump Confronts The World: Doug Bandow from Responsible Statecraft

---

Is NATO ally Turkey forcing a dangerous US-Russia confrontation?: Ted Galen Carpenter from Responsible Statecraft
But Ankara has not backed off. Indeed, there is evidence that President Recep Tayyip Erdogan's government has transported allied Syrian militants to join in the fighting on behalf of Azerbaijan. Such meddling creates the danger of a showdown between Ankara and Moscow, since the Kremlin regards Armenia as a client, if not an outright protectorate. Turkey and Russia already are involved in a proxy war in Libya, where they support rival governments and have sent mercenary forces to back their respective clients. A similar situation in the South Caucasus has the potential to heighten tensions substantially. The mere possibility of an armed confrontation between a NATO member and Russia is cause for alarm, since Article 5 of the North Atlantic Treaty considers an attack on any alliance member as an attack on all. A military incident between Turkey and Russia would require the United States to sort-out which party was guilty of aggression, and if it appeared that Moscow had initiated the clash, Washington would have an obligation to come to Turkey's defense.
---

Debate: If this is the future of foreign policy, we're in trouble: Kelley Vlahos from Responsible Statecraft
(Translation: We're in trouble.) There were some small bite samplers, a moment here or there where the two men alighted on the topic, but frankly it left behind bad taste. What we heard clearly indicated that neither Donald Trump nor Joe Biden have a clear vision or desire for addressing our wars and military operations overseas without being forced to, or even an interest in defining what comes next in our tense relations with China, Russia, or Iran. "The fact that Afghanistan ó which is the longest active war in U.S. history ó was omitted from the second presidential debate is indicative of a U.S. national security policy that is completely disconnected from public discussion," charged QI's Adam Weinstein, Research Fellow for the Middle East and a veteran of the war in Afghanistan. The word "Afghanistan" did not come up once, though the United States still has some 8,600 troops there. Trump has demanded that they come home by the end of the year, which would have been an interesting question to pose to Biden ó where does he stand on ending the 19-year war? ó but moderator Kristen Welker didn't go there. Nor did she shift to Iran, the nuclear deal, or the January assassination of Iranian commander Qassem Soleimani, which at least got primetime play during the Vice Presidential debate two weeks ago. Other than a mention of Iran as grist for the election meddling narrative, none of the larger national security issues tied to Tehran were discussed. What could have turned into a more substantive exchange about how either man would approach their great power cohorts, any mention of "Russia" or "China" led to lengthy exchanges about Biden's son Hunter and Trump's taxes. "The debate delivered an absurdly shallow discussion of relations with China, the world's number-two power, by both candidates and the moderator. Most of the discussion revolved around accusations about personal financial entanglements," noted Stephen Wertheim, QI's Deputy Director of Policy and Research. "It is also a scandal, or it should be, that the presidential debate meant to address national security did not mention America's forever war across the greater Middle East," he added. "The silence itself implied that the forever war will continue."
---

Fire put out after blast at petrochemical plant in southwest Iran: From Reuters
DUBAI (Reuters) - A blaze caused by a blast at a large petrochemical plant near Iran's southwestern Gulf coast was put out within hours on Friday, the Bandar Imam Petrochemical Company said. There was no immediate news on whether the fire affected production for what is one of Iran's largest petrochemicals companies with exports of more than 1 million tonnes a year. It was the latest in a series of fires and blasts, some of which have hit sensitive sites. Some of the explosions in the past few months appeared to be linked to Iran's deteriorating infrastructure, while others may have been security-related, such as those at sensitive military and nuclear sites.
---

Useful Idiot or Trojan Horse? Belarusian opposition figure Tikhanovskaya's links to NATO's Atlantic Council adjunct raise eyebrows: From RT
Along the way, Tikhanovskaya has been keen to stress the upheaval in Belarus is neither pro-Western nor pro-Russian in character, but pro-democracy, a key message reiterated uncritically over and again by mainstream journalists. However, not a single one has deigned to mention, much less question, the fact that one of her key confidantes, Franak Viacorka, is a 'non-resident fellow' at Atlantic Council, a think tank that aggressively propagandizes in support of NATO, and wider American financial, political, military and ideological interests in Europe and beyond.
---

Belarusian police use stun grenades to disperse protesters during huge opposition march in Minsk, with 'gunfire' reported (VIDEOS): From RT
Sunday's protests across Belarus were yet another manifestation of weekly anti-Lukashenko demonstrations, which have continued for nearly three months since the disputed August 9 presidential elections. This time, thousands turned up in Minsk to mark the eve of the date set as a so-called "ultimatum" by the opposition, which claims the results were rigged, and wants the president to step down. In what may be a last throw of the dice, at least for now, exiled opposition figure Svetlana Tikhanovsya, who some believe really won the August contest, has called for a nationwide strike on Monday. If her plan succeeds, it could cripple the economy, putting huge pressure on Lukashenko. However, should it fail, it might be the end of the road for her movement, in its present form.
---

Azerbaijan-Armenia conflict: Israeli-made cluster bombs used in residential areas: From Middle East Eye
New evidence has emerged corroborating claims that Azerbaijan has used Israeli-made cluster bombs during recent fighting against Armenia in the Nagorno-Karabakh region. Human Rights Watch identified at least four incidents when Azeri troops used cluster bombs indiscriminately in Stepanakert, the capital of Nagorno-Karabakh, and the town of Hadrut. The rights group found remnants of an unexploded Israeli-made LAR-160 series cluster munition rocket and M095 dual-purpose submunition in heavily residential areas in Stepanakert and Hadrut. Each rocket carries 104 submunitions and each submunition is equipped with a self-destruct mechanism. Azerbaijan received these surface-to-surface rockets and launchers from Israel between 2008 and 2009.
---

Trump's quiet war against civilians in Iran continues amid the pandemic: Niloofar Adnani from Responsible Statecraft

---

BBC's upcoming White Helmets 'documentary' gears up to be a character assassination of those who challenge Syria war narratives: Vanessa Beeley from RT

---
Click here for more headlines
---

The Best High School in the Country May be Sacrificed to Diversity: Gregory Hood from the Unz Review
Demographic change has remade the Old Dominion. Once reliably conservative, Virginia is now a blue state. Non-white immigrants and white liberals moving to Northern Virginia (NOVA) lead this sea change. Arlington, once home to Robert E. Lee, and Alexandria, once a city that honored the Confederacy, are occupied territory. Liberal whites and Asians face a contradiction. NOVA residents are generally status-seeking and career oriented. From my experience, they have the luxury beliefs of a self-conscious elite. Unfortunately for them, egalitarianism has a logic of its own. If you preach it enough, eventually it will turn on you. Thus, we arrive at the current controversy about the Thomas Jefferson High School for Science and Technology (TJHSST). It's not being renamed, though we can probably assume that's next. Instead, the school, ranked by US News as the best high school in the country, has eliminated its admissions test because not enough blacks and Hispanics can pass it. TJ, as it is called, was going to have an admissions "lottery" for students who had a 3.5 GPA or better, but the Fairfax County Schools Board did not approve that part of the plan. Still, that might just be a stay of execution. A proposed "Holistic Review" instead of a lottery might be even worse. So, for now, no one knows how TJ is going to select its students, but the old days of pure meritocracy are gone.
---

No Families, No Children, No Future: Rod Dreher from TAC
Here's a fascinating article from New York magazine on the massive gender gap between Trump and Biden supporters. It contains this eye-popping claim, buried deep down: Neither the societal shift away from traditional gender roles nor the downstream cultural consequences of that shift are anywhere near complete. As Rebecca Traister has incisively argued, the growing prevalence of singledom among America's rising generation of women is one of the most potent forces in contemporary politics. In 2009, for the first time in history, there were more unmarried women in the United States than married ones. And today, young women in the U.S. aren't just unprecedentedly single; they also appear to be unprecedentedly uninterested in heterosexuality: According to private polling shared with Intelligencer by Democratic data scientist David Shor, roughly 30 percent of American women under 25 identify as LGBT; for women over 60, that figure is less than 5 percent. David Shor is one of the best data people the Democratic Party people has. Take this seriously. Has anything like this ever happened to any society, ever? Three out of ten women under the age of 25 consider themselves to be gay or transgender. Five percent, sure. Maybe even eight percent. But thirty? Will they always think that? Maybe not, but these are their prime childbearing years. The US fertility rate is at a 35-year low, and there's no reason to think it will rise. Some critics blame structural difficulties in the US economy that make it harder for women to choose to have children, but European nations make it vastly easier for mothers, and still cannot get their fertility rates above replacement.
---

Asking the wrong questions about extremist violence: The Jewish World Review
Oh gawd!
---

The media's mad obsession with white supremacy: Spiked

---

BREAKING: Omaha Bar Owner Charged For Killing Rioter Who Attacked Him and His Business Has Committed Suicide: The Gateway Pundit

---

Wolfe City Police Officer Charged With Fatal Shooting Of Black Man Jonathan Price: Forbes

---

New CDC Estimates: Fatality Rate For COVID-19 Drops Again And May Surprise You: Zero Hedge
Even the CDC cannot keep up the fiction that COVID is some sort of killer virus. But they don't need to maintain the fiction, because the Ziomedia does it for them.
---

Woke Science Is an Experiment Certain to Fail: Heather McDonald, Wall Street Journal
She actually sites SAT scores, where blacks score a full standard deviation below whites and Asians.
---

Man wielding a knife shot, killed by police officer in Lancaster; officer on leave: CBS Lancaster
This reporting is pretty slanted.
---

Extremist Groups May Be Infiltrating Protests: NBC Chicago
These protest groups are pretty extremist as it is.
---
Click here for more headlines
---

The Memo: Five reasons why Trump could upset the odds: Niall Stanage from The Hill

---

US election polls: Joe Biden has slight lead over Trump in pivotal state of Texas: Matt Mathers from the UK Independent
Analysts say the shift in Texas may have been caused by Mr Biden's increasing support among the Hispanic community, whose 11.5 million residents make up almost a third of the state's population.
---

US Senate Votes to Limit Debate on Amy Coney Barrett's Nomination for Supreme Court Post - Video: From Sputnik
The final vote on 48-year-old Amy Coney Barrett's nomination as a new justice is expected to be held on 26 October.
---

ADDICTION: Diary Entries Show Ashley Biden's Alleged Battle With Cocaine, 'Hard' Drugs Ė Whistleblower: Patrick Howley from National File

---

Judge Permits Sex Assault Case Against Joint Chiefs Vice Chairman: From RT
LOS ANGELES ó A federal judge on Thursday refused to dismiss a lawsuit alleging the vice chairman of the U.S. Joint Chiefs of Staff sexually assaulted a former top aide during a Southern California trip. Air Force Gen. John Hyten has denied the allegations brought by former Army Col. Kathryn Spletstoser that he attacked her during a December 2017 trip to attend the Reagan National Defense Forum at the Ronald Reagan Presidential Library in Simi Valley, northwest of Los Angeles.
---

Judge Permits Sex Assault Case Against Joint Chiefs Vice Chairman: From Military Dot Com
LOS ANGELES ó A federal judge on Thursday refused to dismiss a lawsuit alleging the vice chairman of the U.S. Joint Chiefs of Staff sexually assaulted a former top aide during a Southern California trip. Air Force Gen. John Hyten has denied the allegations brought by former Army Col. Kathryn Spletstoser that he attacked her during a December 2017 trip to attend the Reagan National Defense Forum at the Ronald Reagan Presidential Library in Simi Valley, northwest of Los Angeles.
---

Why Did Leon Black Pay Jeffrey Epstein $50 Million?: Tyler Durden from Zero Hedge

---

A New Book Warns of the Imminent Danger of a Kamala Harris Presidency: Max Parry from the Unz Review
Even Saturday Night Live recently joked about Biden's poor first debate performance as a Harris term in-the-making ó but as journalist Caleb Maupin explains in his new book Kamala Harris and the Future of America: An Essay in Three Parts, the prospect of her becoming president is no laughing matter.
---

Pennsylvania County Screwed up 30,000 Ballots; They Say They Will Review Them.... After the Election: From Red State
Westminster and Allegheny Counties in Pennsylvania: Major League Fraud and Incompetence in the key battleground state in Pennsylvania. 90,000 illegitimate ballots to be reissued in a state where Trump won by 45,000 ballots in 2016. And now John Roberts and SCOTUS say Pennsylvania must count ballots which arrive after the Nov 3rd electionó-minus postmarks. . . .
---

Zionist Sheldon Adelson injects $75 million into flagging Trump campaign: From Press TV
US Republican mega-donor and hardline Zionist Sheldon Adelson and his wife, Miriam, have poured a whopping $75 million into a super PAC to help President Donald Trump get reelected in November, according to reports. The couple's donations to Preserve America PAC, delivered in several installments in August and September, accounting for nearly 90 percent of the group's fundraising in September, POLITICO reported. The Adelsons have so far donated $176 million to Republican candidates and committees for the 2020 election cycle, according to FEC data. They had previously given $50 million to a Republican super PAC focused on defending the Senate majority, and additional $40 million in donations to a GOP super PAC focused on the House. Preserve America raised a total of $83.76 million between its creation on August 31 and the end of September. Home Depot co-founder Bernard Marcus contributed $5 million to it, and Wisconsin roofing magnate Diane Hendricks gave $1 million. The group has spent heavily on Trump's behalf in key battleground states that is aimed at providing last-minute help to Trump against his Democratic rival, Joe Biden.
---
Click here for more headlines
---
---
---
I just miss her...
---
---
---
Tulsi Gabbard surfing out of the sea foam.
---
---
---
---
---
Click here for more memes
---

New Citi GPS Report Estimates $16 Trillion in Lost GDP Due to Racial Inequality in the United States: Busines Wire
Okay, this is pretty stupid. They are say, "Whitey, if you weren't doing all that racism at black people, everyone would be rich." Of course, another way of looking at the problem would be "If black people could act like white people, everyone would be rich."

Anyway, here is the Citibank cover page for the study, and here is the study itself.
---

Introducing the 'Great Reset,' world leaders' radical plan to transform the economy: The Hill
As talked about on the Patrick and Jeremy Show!
---

Who said what at Davos 2020: CNBC

---

Cramer says he wants to see if Moderna execs sell stock before believing early vaccine developments: CNBC
This is something we should pay attention to.
---

A Left-Right Populist Agenda To Take Jobs Back From China: Siddak Ahuja from TAC
Siddak Ahuja is a student at McGill University studying Political Science and International Development. His interests include critiquing Identity Politics, and assessing the rise of Socialist and Conservative populism. He has been published in Common Dreams and The Post Millennial. My Twitter handle is: @SiddakAhuja
---

Doctors With Hacksaws: How The Donald's Civil War-Style Surgeons Amputated the Economy : David Stockman from Lew Rockwell

---

Moderna Falls From Record as Euphoria of Vaccine Data Wears Off: Bloomberg
Moderna conducted this vaccine trial in collaboration with Fauci's National Institutes of Allergy and Infectious Diseases. Also, it's chief medical officer is an Israeli. And it's top executives sold off their own shares at the top.
---

Ben Carson: This economic crisis was 'intentional': Fox and Friends
You'd think this guy would be smart enough to know that he's not allowed to speak common sense in public. Isn't he a rocket scientist or something?
---

The Coming Breakdown Of U.S. & Global Markets ExplainedÖ What Most Analysts Miss: Talk Markets
As talked about on National Bugle Radio
---

And They're Gone! The Obscenity of Dr. Fauci's Jobs-Maggedon : David Stockman from Lew Rockwell
Check these staggering statistics and charts.
---
Click here for more headlines
---

Mark Dankof on TradCatKnight Discussing Eschatologically Driven Events on October 22nd: From TradCatKnight

---

ACH (1346) Dr. Adrian Krieg And Mark Dankof Ė Generations With Adrian, Mark, And Andy #66 Ė Joe Biden's 2020 Election Manifesto: From ACH

---

September 15 2020 Ė The David Duke Show: Dr Duke & Andy Hitchcock Ė The Undeniable Truth That It Is Not 'White Privilege' That Rules America, But 'Jewish Privilege': From ACH

---

Slattery and Dankof on NBR on RBN: September 18th: From Twitter and RBN
Today (18 Sept, 1 pm Central): Mark Dankof on NBR on @RBNLive : Whitney, @VineyardSaker @EMichaelJones1 @CaitlynJoJ @TOOEdit from @UnzReview . Father Joseph Gleason from @Russian_Faith . @Press_TV stories. Blasting @realDonaldTrump on Iran and Syria. See nationalbugle.com.
---

ACH (1341) Dr. Adrian Krieg Ė Generations With Adrian And Andy #65 Ė Democratic Follies: From ACH
Click Here To Listen To The Show Click Here For The YouTube Video Of The Bob Hope Clip We Played During The Show Intro Click Here For The YouTube Video Of The Cover Version Of "Smoke On The Water" That We Closed The Show Out With Today Click Here For Adrian's Website Click Here For The YouTube Video Of Knoxie Davis' Review Of Mark's Review Of The Thomas DiLorenzo Book "The Real Lincoln" That We Referenced On The Show Click Here For Mark's Interview With PressTV Entitled "Trump, Biden Both Backed By Zionists In November Election: Analyst" That We Referenced On The Show Categories
---

August 28th: Slattery and Dankof on RBN: From RBN via Twitter
August 28th: Mark Dankof on NBR on @RBNLive: The Zionist Lock on 2020; Backlash against @JoeBiden and @TheDemocrats on #BlackLivesMatter† , #2A , and COVID-19 Lockdowns; Magic Mike Dukakis redux; and the RNC TV Cuck Performance of @RudyGiuliani on Floyd: https://www.republicbroadcastingarchives.org/national-bugle-radio-with-patrick-slattery-8-28-20/
---

ACH (1326) Dr. Adrian Krieg And Mark Dankof Ė Generations With Adrian, Mark, And Andy #62 Ė The Kamala Harris Show: From ACH
Adrian Krieg has compiled the ultimate dossier on Kamala Harris.
---

August 11 2020 Ė The David Duke Show: Dr Duke & Andy Hitchcock Show That Lies About Systemic Racism & Covid-19 Have A Common Ziorigin: From ACH

---

ACH (1316) Dr. Adrian Krieg And Mark Dankof Ė Generations With Adrian, Mark, And Andy #60 Ė Johnny Wet Start: From ACH
Dankof News Summary 8:20 to 27:55.
---

ACH (1306) Dr. Adrian Krieg And Mark Dankof Ė Generations With Adrian, Mark, And Andy #58 Ė Environmental Correctness: From ACH
In today's show originally broadcast on July 27 2020, Andy presents "Generations" with his co-hosts Dr. Adrian Krieg and Mark Dankof for a show entitled, "Environmental Correctness." We discussed: the Larry Elder clip that we played at the start of the show; the organizations that have settled with Nicholas Sandmann after they attacked him; how the Clinton Body Count continues to rise; how the Twitter hacks prove that Twitter has an active censorship campaign against Conservatives; the Congressional Hearings on vaccines; the Police Officers who are quitting in droves due to Post Traumatic Stress Disorder (PTSD); the massive locust epidemic in Africa; the Black Lives Matter protest in Northern Italy; the Mark Dankof's America World News Report; why the reliance on aircraft carriers is a massive mistake; and many other topics.
---
Click here for more headlines
---

The Wokeness Wars are Coming to Your Country : Philip Giraldi from AFP

---

Immunity against coronavirus may be long-term, expert says: From TASS
ST. PETERSBURG, October 22. /TASS/. The novel coronavirus SARS CoV-2 is not a highly mutable one, so there are sufficient reasons to expect that immunity acquired as a result of vaccination or in a natural way will be long-term, the director of the St. Petersburg-based Research Institute of Epidemiology and Microbiology, Areg Totolyan, said in an interview on Thursday. "Annual vaccination against flu is required in view of the virus' high mutability, a quality not observed in SARS CoV-2. There are sufficient reasons to believe that the immunity acquired in a natural way, just as post-vaccination immunity is likely to last," Totolyan said.
---

Covid-19 Live Updates: Trump Returns to a Capital in Chaos as Outbreak Spreads: New York Times

---

Trump Mulls Nationwide Address, Insists Americans Must "Learn To Live With COVID": Zero Hedge
Protect the vulnerable, let everyone else go about their lives.
---

Gates, Kissinger and Our Dystopian Future: Mike Whitney from Unz Review
Can we agree that there are two types of Covid-19? The first type, is Covid-19 ,"The Virus", which is a fairly mild infection that most people don't even realize they've contracted. They remain either asymptomatic or have slight flu-like symptoms that go away after a week or so. A tiny sliver of the populationĖ that are mainly-older, vulnerable people with underlying health conditionsĖ can develop complications, become seriously ill and die. But, according to most analysis, the chances of dying from Covid are roughly between 1 in every 200 to 1 in every 1,000 people. (CDC-IFR- 0.26%) In other words, Covid is not the Spanish Flu, not the Black Plague and the Genocidal Planetary Killer Virus it was cracked up to be. It kills more people than the annual influenza, but not significantly more. The second type of Covid-19, is Covid "The Political Contrivance" or, rather, CODENAME: Operation Virus Identification 20 19. This iteration of the Covid phenom relates to the manner in which a modestly-lethal respiratory pathogen has been inflated into a perennial public health crisis in order to implement economic and societal changes that would otherwise be impossible. This is the political side of Covid.
---

Trump's New C19 Advisor Cites Research Showing Widespread Immunity! Calls out CDC Head Redfield's False Testimony to Stunned Press: Red State
Scott Atlas is one of the very few people in the Trump administration who isn't a complete snake. He may just be capable of turning around this coronavirus insanity.
---

Scientists combat anti-Semitism with artificial intelligence: KIRSTEN GRIESHABER from AP
BERLIN (AP) ó An international team of scientists said Monday it had joined forces to combat the spread of anti-Semitism online with the help of artificial intelligence. The project Decoding Anti-Semitism includes discourse analysts, computational linguists and historians who will develop a "highly complex, AI-driven approach to identifying online anti-Semitism," the Alfred Landecker Foundation, which supports the project, said in a statement Monday.
---

Reminder: CDC Says Facemasks Don't Stop Covid: Allan Stevo from Lew Rockwell
Conclusion: The Experts Know A Lot Less Than They Have Led Us To Believe
---

The National Felons League: George Hollenback from Lew Rockwell

---

Second AstraZeneca volunteer reportedly suffers rare neurological condition, but UK company says it's not related to vaccine : From RT
Two people have fallen ill during the trials of AstraZeneca's coronavirus vaccine in the UK, the company's internal papers revealed, and a source said they had both suffered from the same serious neurological disorder. The company published details of the trials on Saturday, after facing criticism over the lack of transparency surrounding the testing of the much-anticipated vaccine against the virus, which has so far infected more than 30.8 million people and caused over 958,000 fatalities worldwide. The first participant of the British trials Ė which are being conducted in conjunction with Oxford University Ė fell ill after receiving one dose of the experimental vaccine in July. The female volunteer was later diagnosed with transverse myelitis, a rare inflammatory disease that affects the spinal cord, causing weakness, sensory alterations, and autonomic nervous-system dysfunction. The company's spokeswoman later told the media the volunteer had undiagnosed multiple sclerosis, and the trials resumed.
---
Click here for more headlines
---
---

Learn more about KosChertified here in RamZ Paul's fun YouTube Video.
---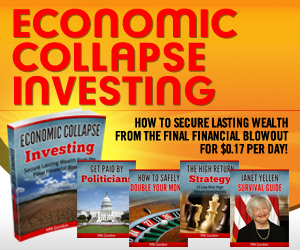 ---
---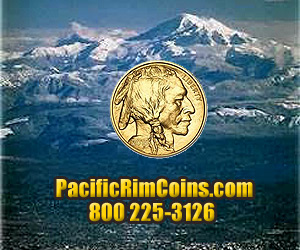 ---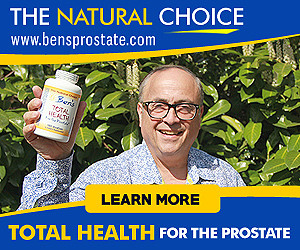 ---