---

Media, NGOs Outraged as Hungary Defines Sex as Biological: From Breitbart
Activists and the media claim Hungary is being driven "back towards the dark ages" after the country voted to define gender based on biological sex. According to the latest wave of establishment fury against the central European nation, transgender people will "flee" Hungary or else be driven to suicide by the law, which passed on Tuesday after a 134 to 56 parliamentary vote. Minister of the Prime Minister's Office, Gergely Gulyás, had responded to attacks with a letter last month insisting that Hungary "guarantees everybody's fundamental rights", adding that the measures relating to gender would ensure "legal clarity in harmony with the constitution". NGOs and mainstream media outlets characterised the country's right-wing populist leader, Viktor Orbán, as an "autocrat" in pushing through the legislation, which defines gender as "biological sex based on primary sex characteristics and chromosomes". Amnesty International, funded by far-left billionaire and aggressive opponent of Orbán, George Soros, issued a statement on Tuesday alleging the law "pushes Hungary back towards the dark ages". The group claimed it will "deepen an already intolerant and hostile environment faced by the LGBTI community", according to The Guardian. The Háttér Society, a transgender activist group which is also sponsored by Mr Soros, said the law "clearly violates international human rights norms". They noted that the bill "has gained both national and international attention" including criticism from several United Nations (UN) officials as well as from a variety of so-called "human rights" groups.
---

Cyberattack: Anti-Israel message takes over multiple Israeli websites: From the Jerusalem Post
Hundreds of Israeli websites were the target of a cyberattack on Thursday morning, their home pages being replaced with an anti-Israel video and message in Hebrew and broken English: "The countdown of Israel destruction has begun since a long time ago [sic]." The bottom of the page credited a group called "Hackers_Of_Savior" for the attack. The page title was changed to "Be Ready for a Big Surprise" in Hebrew. Visitors to the sites were asked to allow access to their cameras. "This is a combined attack that tries not just to harm Israeli sites and to disturb the economy from operating, but also tries to gain personal information from users that enter these sites through control of the users' cameras, which would allow the recording of personal information and pictures of thousands of Israelis," according to Avitar Gat, digital systems operator at the Zeliger Shomron PR agency.
---

The Massoud Rajavi Biography: From Iran Interlink
Enter the sinister world of the MEK-MKO and that of their pals Pompeo, Giuliani, Bolton, Cornyn, and MOSSAD. Meet the leading suspects in the death of Iranian cartoonist Behnam Bahrami.
---

What Does Winning Mean in a Forever War? : Pat Buchanan from Buchanan.org
When it comes to spending lives and treasure indefinitely we find we have no vital interest in whether these lands we occupy are ruled by monarchs, democrats, dictators or demagogues… If they don't attack us, why do we not just leave them be?
---

Will Trump Really Start Two Wars Instead of "Just" One?: The Saker from the Unz Review
The US has embarked on a new policy to justify its acts of piracy on the high seas with something called Visit, Board, Search and Seizure (VBSS) all under the pretext of the war on drugs.
---

Quds Day: Unmasking Zionist collaborator in White House: Yuram Abdullah Weiler from Press TV
Trump's secular revivalism An unlikely candidate to be an evangelical leader, Trump has nevertheless managed to tap into what might be termed "secular revivalism" and thereby gain political support from the vast network of Christian Zionists in America. Even his 2016 campaign slogan, "Make America Great Again" is a revivalist phrase used by Ronald Reagan in his campaign for the presidency in 1980. "We can observe a gradual secularization of revivalist nationalism, one that could even accommodate a non-evangelical figure like Donald Trump," stated Dan Hummel, a history scholar at Harvard's Ash Center. To bolster his evangelical standing, Trump has gone so far as to sign an executive order to place Jews in the same protected status as Blacks and other minorities under Title VI of the US Civil Rights Act of 1964. The act, incidentally, was implemented to protect people against discrimination by race, color, or national origin; it specifically does not cover religious discrimination. To overcome this shortcoming in the law and make it applicable for the purpose of squelching dissent against Zionism, Trump conflates religion and race in his executive order by stating that "individuals who face discrimination on the basis of race, color, or national origin do not lose protection under Title VI for also being a member of a group that shares common religious practices." Thus by conflating the Jewish religion with race and ethnicity, Trump has effectively equated anti-Semitism with anti-Zionism in order to stifle criticism of the Israeli entity. POTUS' Jewish son-in-law Trump's Jewish son-in-law, Jared Kushner made the intent of the executive order crystal clear in a New York Times op-ed published in December 2019. Announcing that he "could not be more proud of President Trump's new policy," the alleged senior advisor went on to explain that by using the International Holocaust Remembrance Alliance's definition of antisemitism, his father-in-law "has stated publicly and on the record: Anti-Zionism is anti-Semitism." Kushner, by the way, has ties to a family real estate business in the Occupied Palestinian Territories, which has received $30 million in investments from Menora Mivtachim, one of Israel's largest financial institutions.
---

FM spox expounds on death of Iranian national in Switzerland: From Mehr News Agency
Seyed Massoud Shojaei Tabatabai, Secretary of the International Holocaust Cartoon Competition announced on Thursday the suspicious death of an Iranian cartoonist in Switzerland. In an interview with Mehr News Agency, he said that Behnam Bahrami was one of the cartoonists who had recently sent a cartoon for the International Holocaust Cartoon Competition and then went to Switzerland to continue his studying. Bahrami was threatened by terrorist MKO members after he had held an exhibition on the issue of the Holocaust in Geneva, according to Shojaei Tabatabai. He went on to say that due to the continuation of threats, Bahrami decided to leave Switzerland to Iran but before leaving Switzerland, his parents in Tehran were informed about his death. The Death of Iranian Cartoonist Behnam Bahrami. Shojaei Tabatabai said that Switzerland's government suspiciously didn't allow the return of Bahrami's body to Iran and also announced the reason for his death 'unknown'. Bahrami's cartoon on Holocaust had had a wide reflection in foreign media, especially in the Israeli regime's, he added. Shojaei Tabatabai called on Iranian Foreign Ministry to follow the issue. (MEK-Mossad link is probable. Will they be unleashed on anti-Zionists and anti-New World Order activists throughout Europe and the United States? Only your Hairstylist, Pompeo, Giuliani, Ghislaine Maxwell, and Madame Rajavi know for sure.)
---

"American" Jews Who Spied for the USSR: Earl P. Holt from Conservative Headlines

---

'Zombie Neocon': How This Iran Contra Architect Is Leading Trump Policy: Barbara Boland from TAC
As we await answers on who funded the plot to use a handful of mercenaries and ex-Green Berets to oust Venezuelan President Nicolás Maduro, it's worth taking a closer look at the man behind regime change policy, the special envoy on Venezuela, Elliott Abrams. Called the "neocon zombie" by officials at the State Department, Abrams is known as an operator who doesn't let anything stand in his way. He has a long history of pursuing disastrous policies in government.
---

Jewish Neocon Liar, RussiaHoaxer Evelyn Farkas: 'Russians' Are Hounding Me on Twitter: Tyler Durden from Russia Insider
Atlantic Council senior fellow, Congressional candidate, and Russia conspiracy theorist Evelyn Farkas is desperately trying to salvage her reputation after recently released transcripts from her closed-door 2017 testimony to the House Intelligence Committee revealed she totally lied on national TV.
---
Click here for more headlines
---

New video shows Ahmaud Arbery at construction site just before death: WJXT/CNN
Just because there is video evidence that the black guy had trespassed numerous times on the construction site and attacked the men who shot him does't mean he didn't do nothing.
---

EX-RUSSIAN INTEL OFFICER: Depopulation agenda is real: From You Tube
Thanks to ACH of UK "Generations" for the tip.
---

An owner of a New Jersey nursing home where dead bodies were found was once director of a Major nursing home chain: NBC News
The owners of New Jersey's largest nursing home, where at least 15 bodies were discovered crammed into a four-person morgue, were Jews. Imagine our surprise.
---

Jewish reactions to black anti-Semitism: The Occidental Observer
Jewish reacBlacks hate Jews because of wasp domination of the media. LOL!
---

George Soros Tied To Multi-Million-Dollar Relief Fund For Illegal Aliens: From the Daily Caller
An organization led and funded by billionaire activist George Soros is among the several philanthropic groups funding a multi-million relief initiative for illegal aliens living in California. The Open Society Foundations is among several groups pledging to donate altogether $50 million for the California Immigrant Resilience Fund, a public-private partnership between philanthropic entities and the state of California to provide cash assistance to those living unlawfully in the United States. Grantmakers Concerned with Immigrants and Refugees (GCIR), which is leading the fundraising efforts, lists its major contributors on its announcement page. Open Society Foundations is identified as one of the "supporters" of the initiative. Other donors include Emerson Collective and Blue Shield of California Foundation, the Chan Zuckerberg Initiative, the California Endowment, the James Irvine Foundation, Sunlight Giving, the Evelyn and Walter Haas, Jr. Fund, the Marin Community Foundation, Silicon Valley Community Foundation, the Akonadi Foundation and the California Wellness Foundation.
---

https://apnews.com/8a3430dd37e7c44290c7621f5af96d6b Click to copy RELATED TOPICS AP Top News Race and ethnicity Understanding the Outbreak Health Demographics Virus Outbreak Michael Pence General News U.S. News Racial toll of virus grows even starker as more data emerges: AP News
Corona-chan's a big racist.
---

Trump says he will sign executive order temporarily suspending immigration into US: The Hill
Shhhhh! Don't jinx it!
---

You know the Muslim invasion of Germany is catastrophic when even Jews are joining the right wing Alternative for Germany party: From Bare Naked Islam

---

Tucker Carlson: Criminals would be protected from deportation under bill AOC and other House Democrats back: Fox News
Thank you, Tucker!
---

H.R.5383 - New Way Forward Act: Congress.gov
Check out this list of the 44 Democrats in the House who already co-sponsor this foreign invasion!
---
Click here for more headlines
---

The Justin Amash Libertarian Candidacy? 5 States Could Sink Trump : Mark Dankof from Twitter
See: https://www.ontheissues.org/Justin_Amash.htm Trump and Pompeo want Zionist and Neo-Con Crusades in Iran, Syria, Lebanon, and Venezuela for openers? Trump, Pompeo, and Pence love the 3rd Temple Movement in Greater Israel's United Jerusalem? Trump and Company and Biden support World War III for Bibi, John Hagee, and Franklin Graham? Texas, Florida, Ohio, Pennsylvania, and Michigan ballot access for Justin Amash would sink Trump and his Israel First platform. Biden is Israel First and World War III. 5 Key States: Think about it. The Clock is Ticking.
---

Brainwashing and the New Vocabulary: 12 Words and Phrases I Never Want to Hear Again: Daisy Luther of the Organic Prepper from Lew Rockwell
The New Normal; We're All in This Together; Stay Home; Social Distancing; 6 Feet; Essential; Pivot; Uncertain or Unprecedented Times; Flatten the Curve; Safe; (Dishonorable Mention: Curbing the Spread and Wash Your Hands.)
---

HEAD OF THE HYDRA: THE RISE OF ROBERT KADLEC: Whitney Webb from The Last American Vagabond
A POWERFUL NETWORK OF POLITICAL OPERATIVES, A GLOBAL VACCINE MAFIA AND THEIR MAN IN WASHINGTON. Last Friday, a group of Democratic Senators "demanded" that the Department of Health and Human Services (HHS) Assistant Secretary for Preparedness and Response (ASPR) Robert Kadlec, "accurately disclose all his personal, financial and political ties in light of new reporting that he had failed to do so previously" after it was revealed that he had failed to note all "potential conflicts of interest" on his nomination paperwork. The report in question, published last Monday by The Washington Post, detailed the ties of Kadlec to a man named Fuad El-Hibri, the founder of a "life sciences" company first known as BioPort and now called Emergent Biosolutions. Kadlec had previously disclosed his ties to El-Hibri and Emergent Biosolutions for a separate nomination years prior, but had failed to do so when nominated to head ASPR.
---

Adelson and the Kosher Vegas Spy Boys v Julian Assange : Max Blumenthal from The Gray Zone

---

How to Ruin an Official Seminary Photo With Your African American Friends🤠: From Twitter
Dr. Bruce Fields has passed. He is in the first picture, 3rd Row, Second from Left. I'm in Row One, Far Left deliberately ruining Take One of an Official Seminary Photo. Second Photo: The Icon I sent Bruce in the last year of his earthly life. christianitytoday.com/ct/2020/april-… Romans 10:9. 🤠🤠🤠🙏🙏🙏
---

Bronx Cheer of The Week For: Andrew Cuomo: Mark Dankof from Twitter

---

The American Friends: New Court Files Expose Sheldon Adelson Security Team in Operation Against Julian Assange: Max Blumenthal from The Gray Zone
An exclusive investigation by The Grayzone reveals new details on the critical role Sheldon Adelson's Las Vegas Sands played in an apparent CIA spying operation targeting Julian Assange, and exposes the Sands security staff who helped coordinate the malicious campaign. (UC Global, David Morales, guarding Correa's kids, working with the CIA, Adelson, and against Assange. Grim.)
---

PA's Transgender Health Secretary Focusing on Gender Identity in Collecting Virus Data: Hannah Bleau from Breitbart
Gov. Tom Wolf's (D) office this week announced that the state's health department, under transgender Health Secretary Rachel Levine, is focusing on gender identity and sexual orientation or expression in the state's collection of coronavirus data. Governor Tom Wolf today took another step in his commitment to fair treatment and inclusion of LGBTQ Pennsylvanians by announcing ways the community will be counted in COVID-19 data," his office announced on Wednesday. According to the announcement, the Department of Health "will be conducting extensive case histories investigations as part of contact tracing on those who test positive for the virus" as individual counties begin moving from the red phase to yellow. As a result, the department will work with Sara Alert, described as a "new data collection platform," and has requested a "system modification to the platform to collect sexual orientation and gender identity (SOGI) data":
---

Small plane pulling banner with the words "Chinese virus" flies over San Antonio: Deborah Ruiz from KTSA San Antonio
SAN ANTONIO (KTSA News) – A small plane pulling a banner that read "Say Chinese Virus. com" flew over San Antonio Monday. KENS-TV got video of the banner in the west side. Meanwhile, a small group gathered at the Alamo to protest a resolution unanimously approved by the San Antonio City Council last week condemning racism and hate speech and the use of words like Chinese virus to describe COVID-19. "It is a resolution. It doesn't create new law," said Mayor Ron Nirenberg at Monday evening's COVID-19 briefing. "It doesn't abridge anyone's rights." He said city council is focused on recovery from the pandemic. "It took a few moments of city council to pass unanimously a resolution condemning racism that we've seen throughout this pandemic," Nirenberg said. The resolution states that COVID-19 is a public health issue, not a racial, religious or ethnic one, and that the use of terms such as "Chinese virus" or "Kung Fu virus" encourages hate crimes against Asians. The resolution states that all persons are encouraged to report discriminatory or racist incidents to the proper authorities for investigation. Nirenberg says they're not infringing on anyone's free speech rights. "People are free to continue to exercise their first amendment rights and if they use it to speak in racist tones, the penalization is the shame of that," said Nirenberg. 🤠🤠🤠🤠🤠🤠🤠
---

Seth Rich Refuses to Stay Buried: Jack Cashill from the American Thinker
"I am reliably informed that the NSA or its partners intercepted at least some of the communications between Mr. Rich and Wikileaks," wrote attorney Ty Clevenger in a startling letter last week to Richard Grennell, Interim Director of National Intelligence.
---
Click here for more headlines
---
---
I just miss her...
---
---
---
Tulsi Gabbard surfing out of the sea foam.
---
---
---
---
---
---
Click here for more memes
---

Doctors With Hacksaws: How The Donald's Civil War-Style Surgeons Amputated the Economy : David Stockman from Lew Rockwell

---

Moderna Falls From Record as Euphoria of Vaccine Data Wears Off: Bloomberg
Moderna conducted this vaccine trial in collaboration with Fauci's National Institutes of Allergy and Infectious Diseases. Also, it's chief medical officer is an Israeli. And it's top executives sold off their own shares at the top.
---

Ben Carson: This economic crisis was 'intentional': Fox and Friends
You'd think this guy would be smart enough to know that he's not allowed to speak common sense in public. Isn't he a rocket scientist or something?
---

The Coming Breakdown Of U.S. & Global Markets Explained… What Most Analysts Miss: Talk Markets
As talked about on National Bugle Radio
---

And They're Gone! The Obscenity of Dr. Fauci's Jobs-Maggedon : David Stockman from Lew Rockwell
Check these staggering statistics and charts.
---

Treasury says April-June borrowing will be a record $2.99T: From AP and KSAT San Antonio
WASHINGTON – The economic paralysis triggered by the coronavirus pandemic is forcing the U.S. Treasury to borrow far more than it ever has before — $2.99 trillion in the current quarter alone. The amount is more than five times the government's previous record borrowing for a quarter, $569 billion, set in the depths of the 2008 financial crisis. It also dwarfs the $1.28 trillion the government borrowed in the bond market for all of 2019.
---

David Stockman on the Destruction of the Financial Markets and What it Means for You: David Stockman from Lew Rockwell

---

Why the US Federal Reserve turned again to BlackRock for help: Financial Times

---

Oil Crashes 57%, On Track for Lowest Close on Record : Jonathan Garber from Fox Business
The May contract is a "horror show" and "heading into the worst delivery situation in history," Phil Flynn, senior market analyst at Price Group Futures, told FOX Business. "With demand still dead and OPEC+ cuts not hitting fast enough, the market looks like it has no bottom."
---

We Should Have Let The 'Too Big' Fail In 2008: Gene Callahan from TAC

---
Click here for more headlines
---

ACH (1256) Dr. Adrian Krieg And Mark Dankof – Generations With Adrian, Mark, And Andy #48 – Just When You Think It Cannot Get Any Worse Along Comes The Government To Prove You Wrong: From ACH
We discussed: the Mark Dankof's America World News Report; Adrian's Crazies Of The Week; Elizabeth Warren's petition to President Trump asking for the exoneration of Ethel Rosenberg; how Contact Tracing was invented by Lenin and subsequently practiced by Stalin and Mao Tse Tung; the H.R. 6666 Contact Tracing Bill; why America has an Electoral College; Twitter's suspension of Candace Owens; the socialist income of Bernie Sanders; and many other topics.
---

ACH (1251) Dr. Adrian Krieg And Mark Dankof – Generations With Adrian, Mark, And Andy #47: From the Andrew Carrington Hitchcock site
ACH salutes Leonard Bernstein of "Occupied West Bank Story" fame, one of the great composers.
---

UK Generations #44 with ACH, Krieg, and Dankof : From ACH
In today's show originally broadcast on April 20 2020, Andy presents "Generations" with his co-hosts Dr. Adrian Krieg and Mark Dankof for a show entitled, "Birthday Boy." We discussed: the Mark Dankof's America World News Report; Jimmy Carter's 1979 Executive Order handing over control of the country to FEMA in the event of a National Emergency; Joe Biden's recent extraordinary appearance on CNN; medicine as a money making racket; how Adam Schiff is trying to block the release of his Trump Impeachment records; the Pope's recent proclamation that the Coronavirus is God's response to our refusal to curb the use of fossil fuels; why Big Pharma are blocking the use of Hydroxychloroquine to treat the Coronavirus; and many other topics.
---

The Political Cesspool Radio Show: Mark Weber of IHR on Rewriting Southern History : From The Political Cesspool
Guest: Mark Weber – Mark Weber, Director of the Institute for Historical Review.
---

Fauci Should Be Fired, If Not By Trump, By the American People: From Ron Paul (Video)

---

ACH (1226) Dr. Adrian Krieg And Mark Dankof – Generations With Adrian, Mark, And Andy #42 – The Kunst Museum: From ACH

---

The National Intel Report with John Stadtmiller, April 3, 2020 Hour 2: Guest: Mark Dankof : From RBN
The venerable King of American Alt Right Radio, John Stadtmiller of @RBNLive , invites old friend Mark Dankof for Hour Two of The National Intel Report on Friday, April 3rd, 2010. @dmitrievaoo @PressTV @Tasnimnews_EN @RonPaul @Rutherford_Inst @CBausman @EMichaelJones1 @TradCatKnight Twitter: https://twitter.com/dankofmark/status/1246238909987766275?s=12 Guest: Mark Dankof – Mark Dankof's America | PANDEMIC PANIC, GOVERNMENT OVERREACH & IMPERIALISM, WAR, MIDDLE EAST CONFLICT
---

Patrick Slattery and Mark Dankof on National Bugle Radio for RBN: From RBN
Mark Dankof's News Summary for Patrick Slattery's NBR on @RBNLive emphasizes his own op-ed on Iran COVID Sanctions and @truthjihad @philipgiraldi @RonPaul and John W. Whitehead analysis for @Rutherford_Inst . @dmitrievaoo @PressTV @Tasnimnews_EN @RT_com @IrnaEnglish @RonPaul
---

ACH (1221) Dr. Adrian Krieg And Mark Dankof – Generations With Adrian, Mark, And Andy #41 – Edumacation: From ACH
In today's show originally broadcast on March 30 2020, Andy presents "Generations" with his co-hosts Dr. Adrian Krieg and Mark Dankof for a show entitled, "Edumacation." We discussed: the Mark Dankof's America World News Report; the social distancing, or rather lack of, in the U.S. Congress; the Coronavirus in Europe; how the gun grabbers are trying to exploit the Coronavirus crisis; how Mexicans are demanding a crackdown on Americans crossing the border due to the Coronavirus; and many other topics.
---

ACH (1216) Dr. Adrian Krieg – Generations With Adrian And Andy #40 – TradCatKnight With Special Guest Eric Gajewski: From ACH
In today's show originally broadcast on March 23 2020, Andy presents "Generations" with his co-host Dr. Adrian Krieg for a show entitled, "TradCatKnight With Special Guest Eric Gajewski." We discussed: Eric's TradCatKnight show and website which is ranked one of the most popular Traditional Catholic shows and websites in the world; how the Catholic Church has been hijacked; the Coronavirus Bill; the U.S Government's plan to access all encrypted email; Hunter Biden's Secret Service protection; how the Italian Medical System is going to restrict access to ventilators to people below the age of 60; the official lockdown coming in Ohio from midnight tonight; the Catholic Prophecy of a global economic collapse followed by massive civil unrest; anomalies surrounding the 2010 Census; the calls to get rid of the paper money system; Revelations of the Third Secret of Fatima; the vaccine agenda; the coming of the Anti-Christ; the Anti-Pope; the Catholic Prophecy that Rome is going to be destroyed; how the New World Order wants to get rid of all Christians; the significance of the Notre Dame fire; why Planet X is still on the horizon; and many other topics.
---
Click here for more headlines
---

Masks: Are There Benefits or Just a Comfort Prop? Let Th Facts Speak : Jennifer Giustra-Kozek from Lew Rockwell
Must read. Well written with good documentation and argumentation.
---

Pennsylvania's Transgender Health Secretary Focusing on Gender Identity in Collection of Coronavirus Data: From Breitbart News
Gov. Tom Wolf's (D) office this week announced that the state's health department, under transgender Health Secretary Rachel Levine, is focusing on gender identity and sexual orientation or expression in the state's collection of coronavirus data. 🤠🤠🤠🤠🤠🤠🤠
---

A Thousand Years as A Watch in the Night: The Psalm of Moses and the Life and Times of Bruce Fields and Stephen Wiest: From Mark Dankof's America
This past month marked the passing of African-American evangelical theologian and professor, Dr. Bruce Fields, with whom I studied as a peer at Trinity Evangelical Divinity School in suburban Chicago a lifetime ago. Two other peers from that era have passed away years before anyone could have imagined it. John Eppler was one. The second was Lutheran theologian and pastor par excellence, Stephen Wiest. Michael James Hill has written of the Wiest passage from this life to an eternity with Christ. Gottesdienst has thankfully preserved a Wiest homily for the Feast of St. Michael, delivered in 1996 and published by the latter a year later. See https://twitter.com/dankofmark/status/1262793764944445440?s=12 for Mark Dankof on TradCatKnight on May 19th, 2001, where this story was discussed among many others.
---

TBT: Wiest Sermon for Michaelmas: From Gottesdienst
The Feast of Michaelmas From the inimitable Fr. Stephen Wiest, of blessed memory, published in Gottesdienst Michaelmas 1997. This sermon was preached at University Lutheran Chapel, Milwaukee, Wisconsin, 29 September 1996. Daniel 10.1-21; 12.1-3; Revelation 12:7-12; Luke 10:17-24 Blessed Angel of the LORD, who is the LORD, go before me and prepare my way. Longtime Mark Dankof Lutheran colleague Stephen Wiest was a gifted expositor and exegete of the Word of God in dark times of heresy, apostasy, and turbulence in the world. See Michael James Hill's poignant tribute at http://apologiesandconfessions.blogspot.com/2013/09/in-memoriam-stephen-r-wiest.html.
---

The Passing of African-American Evangelical Dr. Bruce Fields : Mark Dankof from Twitter
How our lives diverged after M.Div. study at Trinity Evangelical Divinity School: "Dr. Bruce Fields has passed. He is in the first picture, 3rd Row, Second from Left. I'm in Row One, Far Left deliberately ruining Take One of an Official Seminary Photo. Second Photo: The Icon I sent Bruce in the last year of his earthly life. christianitytoday.com/ct/2020/april-… Romans 10:9."
---

At the Grave with Moses and Luther: The Theology of the Cross in Psalm 90: Matthew V. Moss from Academia.edu
Academic, but intensely practical: Luther and Psalm 90: Speed of time, brevity of life, the first death, and the next life. For a thousand years in thy sight are but as yesterday when it is past, and as a watch in the night. . . . So teach us to number our days, that we may apply our hearts unto wisdom.
---

Martin Luther's First Psalm Lectures: 223 Pages : From Brian T. German
Abstract This dissertation examines thirty-five psalms from Martin Luther's first professional lecture series (Dictata super Psalterium) and compares them primarily with his most influential forerunner in the faith, Saint Augustine. Its central argument is that the second half of these lectures exhibits a noticeably different character than the first half because of the profound effect that the canonical shape of the Hebrew Psalter had on Luther's journey from Ps 1 to Ps 150. This is substantiated not only by a comparison of Luther's work on similar material from different places in the Psalter but also by his integration of the "faithful synagogue," a phenomenon whose relationship to the final form of the Psalter comes about aggregately from the Asaphite corpus onward. The way that Luther uses (canonically) earlier psalms in his interpretations of later ones deserves a central place in hermeneutical discussions of the Dictata. Far from a systematic treatise or disputation, these lectures are the terrain of an Augustinian monk who grows increasingly dissatisfied with a perceived distance between the Christological exuberance of Augustine and the pastoral "ethos" of the Psalter. It would take Luther's existential identification with the pulse waves of the sacred assembly throughout Books III–V to provide not only the spiritual relief he was seeking but also a realization of the profound capacity of the literal sense of Scripture to extend across all three advents of Christ as testimony.
---

YouTube issues statement on removal of controversial video interview with Bakersfield doctors: 23 ABC Bakersfield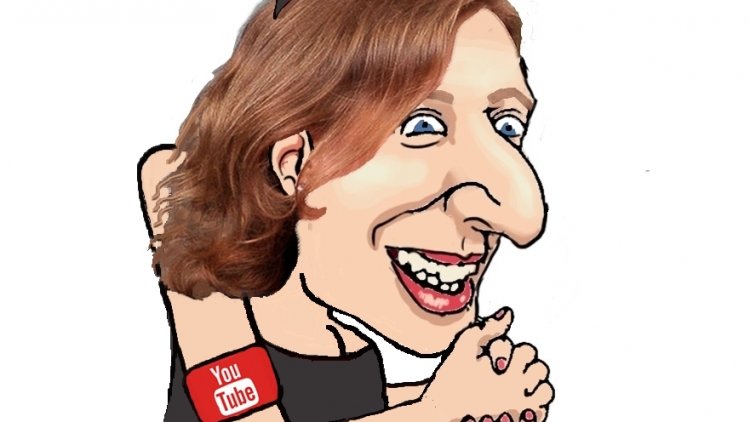 ---

Hospitalization Rates and Characteristics of Patients Hospitalized with Laboratory-Confirmed Coronavirus Disease 2019 — COVID-NET, 14 States, March 1–30, 2020: CDC
Even the CDC admits on its own website that "For people 65 years and older, current COVID-19 hospitalization rates are similar to those observed during comparable time points during recent high severity influenza seasons."

More CDC data can be found here.

---

Michigan's Whitmer downplays state protests, defends stay-at-home order: Politico

---
Click here for more headlines
---
---

Learn more about KosChertified here in RamZ Paul's fun YouTube Video.
---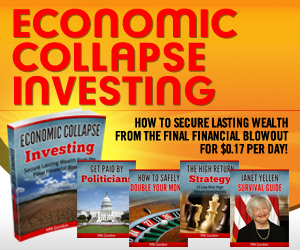 ---
---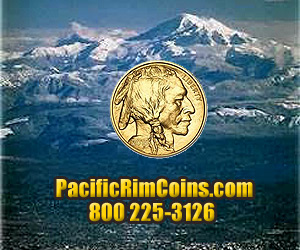 ---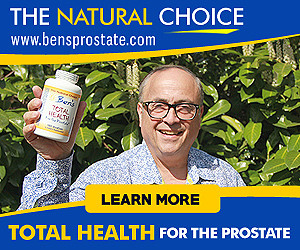 ---