---

Yemen Is Shattered And The U.S. Helped The Saudis Break It: Doug Bandow from TAC

---

US has no moral duty to ease Iran sanctions amid coronavirus pandemic: Trump: From Press TV
Mark Dankof to POTUS on Twitter: " PressTV. You're dead wrong on this @realDonaldTrump @POTUS . Even @JoeBiden gets it, as do those of us on the Old Right." russia-insider.com/en/covid-sanctÖ Dump @SecPompeo and @stevenmnuchin1 overboard. @PressTV
---

Fmr. US VP Biden calls for US sanctions relief on Iran amid coronavirus outbreak: From Press TV
Mark Dankof to Joe Biden on Twitter: " @JoeBiden Joe, you got it right! When you're right, you're right. @BernieSanders 😇😇😇🍺🍺🍺"
---

Sanders, Ocasio-Cortez, Omar Lead Lawmakers in Calling for Lifting U.S. Sanctions as Iran Reels from Coronavirus: From Bernie Sanders Official U.S. Senate Site
Tuesday, March 31, 2020 WASHINGTON, March 31 ó Sen. Bernie Sanders (I-Vt.), Rep. Alexandria Ocasio-Cortez (D-N.Y.) and Rep. Ilhan Omar (D-Minn.) led nearly three dozen lawmakers in urging the Trump Administration to ease sanctions against Iran, as the country suffers from a major humanitarian crisis triggered by COVID-19. The letter comes just two weeks after the Trump Administration levied additional sanctions against Iran in the midst of the pandemic, which has to date killed more than 2,600 Iranians.
---

Charles Bausman of Russia Insider Reposts Dankof on COVID Sanctions on Iran Expose the Evil of the Zionist US Empire: Mark Dankof from Russia Insider
The evil of the American Empire and its long-standing alliance with the Zionism and Globalism of the New World Order is nothing new to me. After all, I've spent a lot of time broadcasting for RBN, Rense Radio, and the Andrew Carrington Hitchcock "Generations" show on these matters for an awfully long time. Since 9-11, I've also been a quasi-regular on Iran's Press TV, even as I have been writing on this same dreadful subject for the American Free Press, Don Wassall's The Nationalist Times, SARTRE's BATR News, the Tasnim News Agency, the Fars News Agency, and Russia Insider.
---

Iran: Virus revealed 'ugliest face of US government addicted to sanctions': From Press TV
"This is the ugliest face of a government addicted to sanctions which wants to revive its abortive maximum pressure campaign through weakening Iran in the face of the corona," Foreign Minister Mohammad Javad Zarif wrote on his Instagram account Monday. Zarif said Iran is the only country that cannot easily buy medical equipment and supplies in the face of the highly contagious disease which has infected more than 700,000 people worldwide and killed over 33,000.
---

'I won't survive': Iranian scientist in US detention says Ice will let Covid-19 kill many: Sam Levin from the UK Guardian
Although he was exonerated, Dr Sirous Asgari remains locked up and tells the Guardian 'inhumane' jail is denying detainees masks and hand sanitizer. . . . Dr Sirous Asgari, a materials science and engineering professor, was acquitted in November on federal charges of stealing trade secrets related to his academic work with a university in Ohio. Although the US government lost its case on all charges, Immigration and Customs Enforcement (Ice) has kept him indefinitely detained since the trial. Now he's speaking out about the "inhumane" treatment that could cost him his life. . . . The way Ice looks at these people is not like they are human beings, but are objects to get rid of," said Asgari, a professor at the Sharif University of Technology, a public university in Tehran. "The way that they have been treating us is absolutely terrifying. I don't think many people in the US know what is happening inside this black box." Asgari, 59, told the Guardian that his Ice holding facility in Alexandria, Louisiana, had no basic cleaning practices in place and continued to bring in new detainees from across the country with no strategy to minimize the threat of Covid-19. . . . Asgari, a father of three, has deep ties to the US. He completed his materials engineering PhD at Drexel University in Pennsylvania, and two of his children live in the US. But the FBI surveilled him and ultimately he was charged with fraud and trade secret theft relating to his work with a university in Ohio. During a long trial, Asgari won his case and was acquitted in November 2019, with a judge ruling the government's evidence was insufficient. But because the US had revoked his original visa, he was then taken into Ice custody and has remained imprisoned since. He has asked Ice to let him buy his own ticket back to Iran, but he has not been able to go before an immigration judge and has not been granted bond to at least wait in the US with his daughter.
---

US seeking to exploit coronavirus pandemic to commit 'genocide' in Iran: Analyst: Mark Dankof interview from Press TV
Commentary on the Asgari case in Alexandria, Louisiana at an ICE camp.
---

The Evil of The Empire is no Longer Concealed by Its Captains and Kings: The COVID-19 Sanctions on Iran: From Mark Dankof's America
Links to Kevin Barrett, Ron Paul, Philip Giraldi, and older Mark Dankof stories of the past to assess what is happening.
---

Trump taps Jewish conservative think tank chief as ambassador to Japan: From Times of Israel
WASHINGTON (JTA) ó US President Donald Trump nominated Kenneth Weinstein, a prominent Jewish conservative thinker, to be ambassador to Japan. Weinstein is the president of the Hudson Institute, a conservative Washington, DC, think tank.
---
Click here for more headlines
---

You know the Muslim invasion of Germany is catastrophic when even Jews are joining the right wing Alternative for Germany party: From Bare Naked Islam

---

Tucker Carlson: Criminals would be protected from deportation under bill AOC and other House Democrats back: Fox News
Thank you, Tucker!
---

H.R.5383 - New Way Forward Act: Congress.gov
Check out this list of the 44 Democrats in the House who already co-sponsor this foreign invasion!
---

H.R.5383 - New Way Forward Act: Congress.gov
This is the text of the bill. Tucker did not exaggerate anything.

Scroll down to TITLE VIIóRIGHT TO COME HOME SEC. 701. RECONSIDERING AND REOPENING IMMIGRATION CASES.
---

French Intellectual Sentenced to Two Months in Prison for Calling Mass Immigration an Invasion : Paul Joseph Watson from Summit News
Renaud Camus also drew an 1800 Euro fine.
---

Trump weighs travel ban expansion in coming days: Politico
Belarus, Myanmar (also known as Burma), Eritrea, Kyrgyzstan, Nigeria, Sudan and Tanzania
---

Travel Ban Expansion Could Include Immigration Restrictions on 7 Additional Countries, Sources Say: KTLA Channel 5
Belarus, Myanmar (also known as Burma), Eritrea, Kyrgyzstan, Nigeria, Sudan and Tanzania
---

VIDEO: Largest U.S. Immigrant Groups Over Time : Animated Stats from You Tube
A 5:30 glance at what the Immigration Reform Act of 1965 has done to American demographics.
---

Foreigners and Tourists Deliver 72K Anchor Babies a Year : John Binder from Breitbart

---

RESPONSABILITY CLOSES USD 175 MILLION MICROFINANCE SECURITIZATION: responsAbility
This is who is paying for your country to be invaded, goy!
---
Click here for more headlines
---

Mark Dankof on John Stadtmillerís National Intel Report on RBN: April 3rd : From Twitter
Guest: Mark Dankof Ė Mark Dankofís America | PANDEMIC PANIC, GOVERNMENT OVERREACH & IMPERIALISM, WAR, MIDDLE EAST CONFLICT
---

'Swamp Creatures' Attack Effort To Make Medicines American Again: Kelley Beaucar Vlahos from TAC
Kelley Beaucar Vlahos, executive editor, has been writing for TAC for the last decade, focusing on national security, foreign policy, civil liberties and domestic politics. She served for 15 years as a Washington bureau reporter for FoxNews.com, and at WTOP News in Washington from 2013-2017 as a writer, digital editor and social media strategist. She has also worked as a beat reporter at Bridge News financial wire (now part of Reuters) and Homeland Security Today, and as a regular contributor at Antiwar.com. A native Nutmegger, she got her start in Connecticut newspapers, but now resides with her family in Arlington, Va. Reference the Big Pharma trade group,the Association for Accessible Medicines (AAM), and their lobbying goliath PhRMA, which represents the world's major pharmaceutical companies (think Bristol-Myers Squibb, Pfizer, Johnson & Johnson) for stripping away the veneer of special interests in this time of crisis. The pharma/health products industry continues to spend more on Capitol Hill influence operationsóa record-breaking $228 million in 2019 aloneóthan anyone else. There is a lot of stake here, and we'll be damned, literally, if they lose market share or profits. We know where they stand now.
---

Andrea Sutton Salutes Mark Dankof on Iran and Sanctions (Salutes and Thanks): Andrea Sutton on Mark Dankof from Twitter 🍺
"An incredibly powerful article predicting the imminent end of the Greater Israel Project, the end of the evil deep state & return of the American Republic. Amen to that & hope it all comes to pass." (On Mark Dankof's article for Charles Bausman's Russia Insider entitled " COVID Sanctions on Iran Expose the Evil of the Zionist US Empire") https://russia-insider.com/en/covid-sanctions-iran-expose-evil-zionist-us-empire/ri28485
---

The Medically Induced Police State: Donald Jeffries for Lew Rockwell
I have long feared a police state. Not the figurative one we've been letting develop for years now. I mean a literal one. Where they can stop you for any reason and ask you for your "papers." Where they can restrict your movements, and your associations. Where they can confine you to your homes. Yesterday, this became an unfortunate reality for me and all other Virginians. Mayor Ralph "Blackface" Northam signed an Executive Order that essentially locks my state down. Police can stop any motorist and ask where they are going. If they aren't going to a doctor or the store, they can be charged with a misdemeanor. For now. And those essential personnel who are still working have been given papers. Yes, "show me your papers" is finally here in the land of the free.
---

The Attack on Civil Liberties in the Age of Covid-19 : John W. Whitehead from Mint Press News via Lew Rockwell
Critical read.
---

CCP VIRUS: Leaked Documents Reveal Coronavirus Infections Up to 52 Times Higher Than Reported Figures in China's Shandong Province: From the Epoch Times
The novel coronavirus outbreak in eastern China's Shandong Province is much worse than what has been officially reported, according to a series of internal government documents obtained by The Epoch Times.
---

Dr. Anthony Fauci: COVID-19 "May Turn Out to be Like a Bad Flu Season". His Peer Reviewed Article Versus His Public Statements: Ana Laura Palomino GarcŪa and Prof Michel Chossudovsky from Global Research
Dr. Anthony Fauci and two co-authors published an article on March 26, 2020 in the New England Journal of Medicine. Anthony Fauci is head of the National Institute of Allergy and Infectious Diseases. In the article, linked below, he states that COVID-19 may turn out to be comparable to a seasonal flu or similar to two relatively minor flu pandemics in 1957 and 1968. It is estimated that seasonal flu kills about 500,000 people globally every year and the two flu pandemics he cited each are thought to have killed about a million people globally. Below is an excerpt of the article.
---

Vatican academies call for global response to pandemic, ask govts to reduce 'nationalistic interests': Jeanne Smits, Paris Correspondent from Life Site News
March 31, 2020 (LifeSiteNews) Ė A joint statement issued by the Pontifical Academy of Sciences (PAS) and the Pontifical Academy of Social Sciences (PASS) on March 20 gives interesting insights into the priorities of the Vatican regarding the COVID-19 crisis. Under the heading "Responding to the Pandemic, Lessons for Future Actions and Changing Priorities," the scientific bodies attached to the Catholic Church reveal much of their globalist mindset while remaining totally silent with regard to the Catholic faith. There is not a single mention of Jesus-Christ, nor even of God Ė whose existence is known through the observation of our senses and the use of our reason Ė in the 1,400-word statement.
---

The U.S. Military and the Influenza Pandemic of 1918Ė1919: Carol R. Byerly, PhD From NIH

---

The Coronavirus and The Culture Wars : E. Michael Jones from Culture Wars
Currently, two equally plausible but competing explanations are making their way through the media: 1) the coronavirus is a bio-weapon which was either released into the population deliberately or escaped by accident, or 2) the coronavirus pandemic is a manufactured crisis. These two alternatives, however. . . . Those unusable weapons continued to be made, however, and one of the places they got produced was the Wuhan Institute of Virology, which houses China's only P4-Level Biosafety Laboratory, a facility which is capable of storing, studying, or engineering Pathogen Level 4 microbes like the coronavirus. Coincidentally or not, the Wuhan Institute of Virology is only 8.6 miles from the epicenter of the coronavirus outbreak in China, causing Bill Gurtz of the Washington Times to report, "the deadly animal virus epidemic spreading globally may have originated in a Wuhan laboratory linked to China's covert biological weapons program, according to an Israeli biological warfare expert." . . . The Wuhan Institute of Virology was at the center of a web of top-secret biological warfare research and academic espionage that stretched around the world. In 2013 two Chinese virologists were caught stealing and smuggling some of the most deadly viruses on earth from the National Microbiology Lab in Winnipeg, Canada's only Pathogen Level 4 virology laboratory, back to Wuhan, where both smugglers, virologist Dr. Xiangguo Qui and biologist Dr. Keding Cheng, were involved in China's biological warfare program.[8] According to ZeroHedge, "the couple is responsible for infiltrating Canada's NML with many Chinese agents as students from a range of Chinese scientific facilities directly tied to China's Biological Warfare Program, including the Wuhan Institute of Virology and the Center for Disease Control and Prevention in Chengdu Military Region."[9] One of the bioweapons stolen from the Winnipeg lab was the coronavirus, which had arrived at the NML on May 4, 2013 for experimentation on animals. "It is from this stash of reserves," Sir Adrian Bond writes: "that the coronavirus was stolen and smuggled by Dr. Qui, Dr. Cheng, and by alleged Chinese Biological Warfare Program agents recruited from the Wuhan Institute of Virology who were disguised as virology students at the University of Manitoba." . . . Other universities were also involved in the global bioweapons smuggling ring. In late January 2020, FBI agents arrested Charles Lieber, chairman of Harvard's Department of Chemistry and Chemical Biology. Lieber was "charged with lying about his role in a Chinese talent recruitment program" and then was released from custody on January 30, but only after posting a $1 million cash bond.[11] According to the Boston Globe, Lieber "lied about his links to the Wuhan Institute of Virology"[12] after China paid him hundreds of thousands of dollars to arrange not only for smuggling bioweapons but hiring the smugglers. Lieber, who is Jewish,[13] was considered a flight risk because of his ties to Israel, causing authorities to demand that both he and his wife surrender their passports. Lieber is one of the founders of the bio-tech firm Nanosys, which is affiliated with Hebrew University in Jerusalem.[14] According to the indictment, "Prosecutors say Lieber agreed to conduct research, publish articles and apply for patents on behalf of China's Wuhan University of Technology in exchange for $50,000 per month and about $150,000 in living expenses. He also received $1.5 million to establish a research lab at the Chinese university. . . . Authorities say Lieber hid his involvement in the program from Harvard and told federal investigators in 2018 that he had never been asked to participate in the program."[15] Lieber's arrest followed the federal government's growing concern over China's efforts to steal U.S. research and technology, as manifested in programs like the Thousand Talents Plan. Dankof: And much more. Must read.
---
Click here for more headlines
---
Tulsi Gabbard surfing out of the sea foam.
---
---
---
---
---
---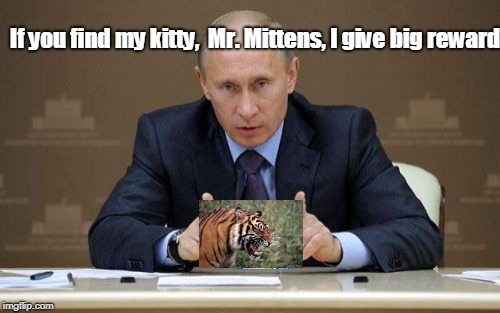 ---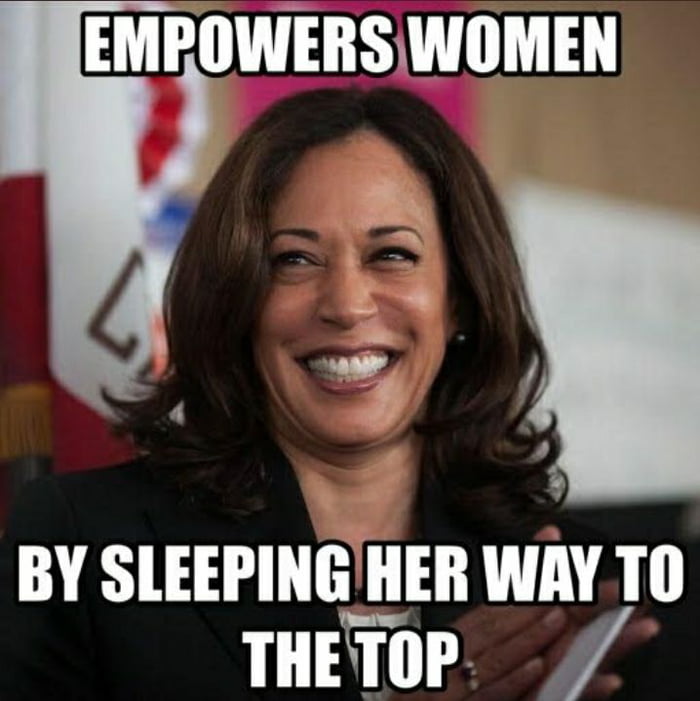 ---
When You're On Your Way Home After a Pride Weekend


: From A Sore Elephant
When You're On Your Way Home After A Pride Weekend.
---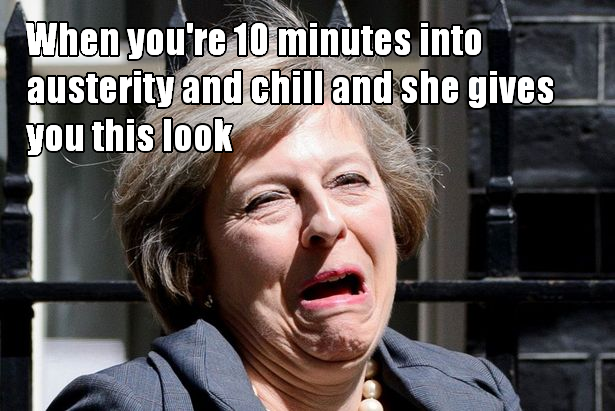 :

---
Click here for more memes
---

A mounting casualty of coronavirus crisis: Health care jobs: From Fox29 San Antonio

---

U.S. Employers Shed 701,000 Jobs in March: Unemployment Jumps to 4.4% as Coronavirus Ravages the Economy : From Fox Business Report

---

U.S. deaths, joblessness mount as coronavirus exacts toll on Americans: Reuters
Joblessness leads to deaths.
---

Oil's Coronavirus Slide Nowhere Near Bottom : From Fox Business

---

The Eurozone In Crisis? New President of the European Central Bank (ECB) has a Criminal Record. Christine Lagarde: Michel Chossudovsky from Global Research
International Monetary Fund chief Christine Lagarde has been convicted over her role in a controversial Ä400m (£355m) payment to a businessman. French judges found Ms Lagarde guilty of negligence for failing to challenge the state arbitration payout to the friend of former French President Nicolas Sarkozy [Bernard Tapie]. The 60-year-old, following a week-long trial in Paris, was not given any sentence and will not be punished. . The Court of Justice of the Republic, a special tribunal for ministers, could have given Ms Lagarde up to one-year in prison and a Ä13,000 fine. (The Independent, December 19, 2016, emphasis added)
---

PHRMA IS FUNDING A DEMOCRATIC THINK TANK TRYING TO DERAIL MEDICARE FOR ALL: Akela Lacy from The Intercept
The American Conservative and Kelley Beaucar Vlahos join Akela Lacy of The Intercept in exposing Big Pharma's premier Lobbying Leviathan.
---

Can Global Coronavirus-Induced 'Gold Rush' Indicate Weakness in Dollar?: Tim Korso from Sputnik
"Gold is popular with survivalists and conspiracy theorists but it is also a sensible addition to investment portfolios because its price tends to be relatively stable. It is especially in-demand during economic crises as a shield against inflation. When the Federal Reserve floods the economy with cash, like it is doing now, dollars can get less valuable", the publication said. (No shit.)
---

'Swamp Creatures' Attack Effort To Make Medicines American Again: Kelley Beaucar Vlahos from TAC
Big Pharma sends phalanx of lobbyists out to kill a measure that would reduce dependency on China. Classic.
---

Russia Strikes Back Where It Hurts: American Oil: Scott Ritter from TAC
Amid mounting sanctions aimed at crippling Moscow's economy, Putin seems resolved to do the same to Trump's re-election.
---

The Corrupt Senators and Coronavirus : Daniel Larison from TAC
Soon after he offered public assurances that the government was ready to battle the coronavirus, the powerful chairman of the Senate Intelligence Committee, Richard Burr, sold off a significant percentage of his stocks, unloading between $628,000 and $1.72 million of his holdings on Feb. 13 in 33 separate transactions. As the head of the intelligence committee, Burr, a North Carolina Republican, has access to the government's most highly classified information about threats to America's security. His committee was receiving daily coronavirus briefings around this time, according to a Reuters story.
---
Click here for more headlines
---

The National Intel Report with John Stadtmiller, April 3, 2020 Hour 2: Guest: Mark Dankof : From RBN
The venerable King of American Alt Right Radio, John Stadtmiller of @RBNLive , invites old friend Mark Dankof for Hour Two of The National Intel Report on Friday, April 3rd, 2010. @dmitrievaoo @PressTV @Tasnimnews_EN @RonPaul @Rutherford_Inst @CBausman @EMichaelJones1 @TradCatKnight Twitter: https://twitter.com/dankofmark/status/1246238909987766275?s=12 Guest: Mark Dankof Ė Mark Dankof's America | PANDEMIC PANIC, GOVERNMENT OVERREACH & IMPERIALISM, WAR, MIDDLE EAST CONFLICT
---

Patrick Slattery and Mark Dankof on National Bugle Radio for RBN: From RBN
Mark Dankof's News Summary for Patrick Slattery's NBR on @RBNLive emphasizes his own op-ed on Iran COVID Sanctions and @truthjihad @philipgiraldi @RonPaul and John W. Whitehead analysis for @Rutherford_Inst . @dmitrievaoo @PressTV @Tasnimnews_EN @RT_com @IrnaEnglish @RonPaul
---

ACH (1221) Dr. Adrian Krieg And Mark Dankof Ė Generations With Adrian, Mark, And Andy #41 Ė Edumacation: From ACH
In today's show originally broadcast on March 30 2020, Andy presents "Generations" with his co-hosts Dr. Adrian Krieg and Mark Dankof for a show entitled, "Edumacation." We discussed: the Mark Dankof's America World News Report; the social distancing, or rather lack of, in the U.S. Congress; the Coronavirus in Europe; how the gun grabbers are trying to exploit the Coronavirus crisis; how Mexicans are demanding a crackdown on Americans crossing the border due to the Coronavirus; and many other topics.
---

ACH (1216) Dr. Adrian Krieg Ė Generations With Adrian And Andy #40 Ė TradCatKnight With Special Guest Eric Gajewski: From ACH
In today's show originally broadcast on March 23 2020, Andy presents "Generations" with his co-host Dr. Adrian Krieg for a show entitled, "TradCatKnight With Special Guest Eric Gajewski." We discussed: Eric's TradCatKnight show and website which is ranked one of the most popular Traditional Catholic shows and websites in the world; how the Catholic Church has been hijacked; the Coronavirus Bill; the U.S Government's plan to access all encrypted email; Hunter Biden's Secret Service protection; how the Italian Medical System is going to restrict access to ventilators to people below the age of 60; the official lockdown coming in Ohio from midnight tonight; the Catholic Prophecy of a global economic collapse followed by massive civil unrest; anomalies surrounding the 2010 Census; the calls to get rid of the paper money system; Revelations of the Third Secret of Fatima; the vaccine agenda; the coming of the Anti-Christ; the Anti-Pope; the Catholic Prophecy that Rome is going to be destroyed; how the New World Order wants to get rid of all Christians; the significance of the Notre Dame fire; why Planet X is still on the horizon; and many other topics.
---

ACH (1211) Dr. Adrian Krieg And Mark Dankof Ė Generations With Adrian, Mark, And Andy #39 Ė Everclear 190 Proof: From ACH
In today's show originally broadcast on March 16 2020, Andy presents "Generations" with his co-hosts Dr. Adrian Krieg and Mark Dankof for a show entitled, "Everclear 190 Proof." We discussed: the Mark Dankof's America World News Report; how Adrian only managed to stomach 10 minutes of the recent Democratic Presidential debate; the Coronavirus test kits fiasco; Joe Biden's Presidential Campaign Song; the dangers to the American supply chain; the Coronavirus disaster that is plaguing Italy; the saga of Magnaquench and the impact of outsourcing; Rick Tyler's new book, "Tyler 2020," which is available as part of a bumper book offer that will save you 40% on the cover price, for details email Adrian at adriankrieg@a2zpublications.com; and many other topics.
---

: From Archive.org

---

Dr. David Duke and Reverend Mark Dankof eulogize Michael Collins Piper: From Archive.org

---

ACH and Dr. Peter Hammond: The Real Story of Affirmative Action : From ACH

---

Mark Dankof on TradCatKnight on March 11th: From TradCatKnight via Twitter and VK

---

ACH (1196) Dr. Adrian Krieg And Mark Dankof Ė Generations With Adrian, Mark, And Andy #36 Ė Pigeons United To Interfere Now!: From ACH
ACH hilarity almost to 6 minutes. Mark Dankof News Summary to circa 19 minutes 😉😆andrewcarringtonhitchcock.com/2020/02/24/achÖ @dmitrievaoo @georgegalloway @lewrockwell @RT_com @PressTV @cynthiamckinney @BernieSanders @berniemyman2020 @blysx @soureh_design @AviationMohamed @PatrickBuchanan @RonPaul
---
Click here for more headlines
---

Jeremy Corbyn's brother Piers claims Bill Gates and George Soros are behind coronavirus in bid to cull world's population with poisoned antidote in bizarre conspiracy theory: From UK Daily Mail

---

U.S. Eases Restrictions on Gay Men Donating Blood Amid Covid-19: From Bloomberg
Unbelievable and idiotic.
---

EDUCATION GONE WILD We Are All Homeschoolers Now: Jeremy Lott for The American Spectator
COVID-19 will bring about an education reevaluation, if not revolution.
---

Russian mortality trends for 1991-2001: analysis by cause and region: National Institutes of Health
An economic depression would kill way more people than Coronavirus.
---

Japan to expand entry ban to 73 countries, regions amid virus spread: Kyodo News

---

Japan to give cloth face masks to 50 mil. households to fight virus: Kyodo News

---

This is How Iranians are Tackling Coronavirus : Press TV Video from You Tube

---

Mark Dankof Book Review: THE IRANIANS: PERSIA, ISLAM, AND THE SOUL OF A NATION (1996) by Sandra Mackey: From Mark Dankof's America
Events of September 11, 2001 necessitate further acquaintance in the Western world with the best literature on the Middle East generally and the nation of Iran specifically. Any attempt at the development of a compendium of such works for the American reading public will, of necessity, include Sandra Mackey's 1996 work, The Iranians: Persia, Islam, and the Soul of a Nation.
---

Legendary Russian Author's Chilling Warning to the West (Alexander Solzhenitsyn): From Russian Faith
"The West has yet to experience a Communist invasion; religion here remains free. But the West's own historical evolution has been such that today it too is experiencing a drying up of religious consciousness.... the tide of secularism that, from the late Middle Ages onward, has progressively inundated the West. This gradual sapping of strength from within is a threat to faith that is perhaps even more dangerous than any attempt to assault religion violently from without."
---

Leather-Jacketed Coke-Snorting Jews in the Soviet Secret Police Torturing, Raping and Killing Gentiles: the Evidence: Karl Nemmersdorf from the Unz Review

---
Click here for more headlines
---
---

Learn more about KosChertified here in RamZ Paul's fun YouTube Video.
---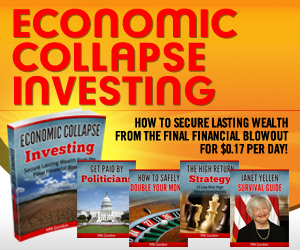 ---
---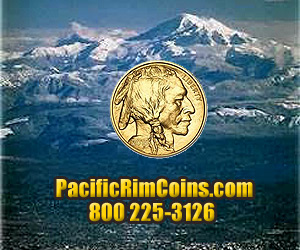 ---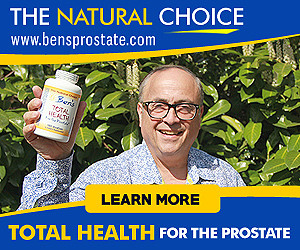 ---